An In-Depth Look Into the Groundbreaking Intracept Procedure
Chronic low back pain is an unfortunately common issue that many people endure. Finding an exact cause for chronic low back pain can be challenging. For nearly twenty years, researchers have known that degeneration of vertebral endplates in the lower spine are one of the leading causes of chronic low back pain. The basivertebral nerve is found within the vertebral bodies.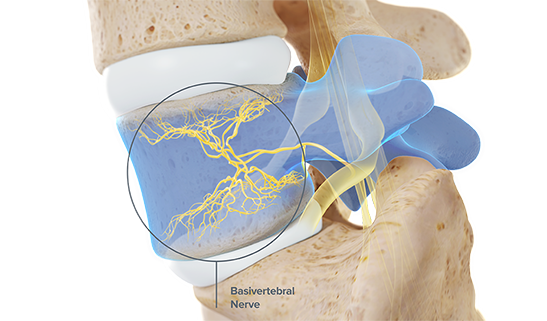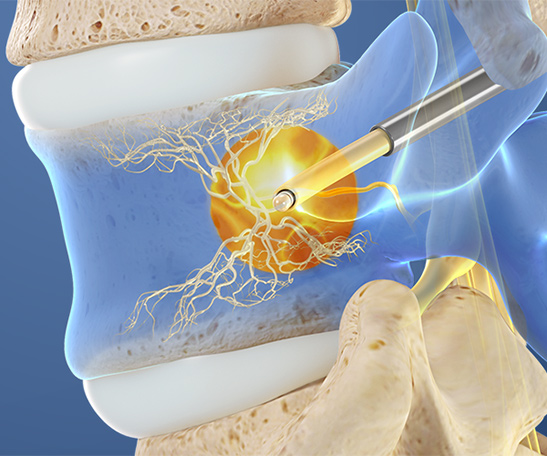 This connection between the vertebral body and basivertebral nerve is what causes some people to have chronic low back pain. Those experiencing ongoing back pain will be excited to know that Austin Interventional Pain is offering a minimally invasive procedure to help conquer back pain. It begins by making a tiny 5–millimeter incision, where a small tube is inserted into the lower back. Through this tube, a specialized Intracept probe is placed into the vertebral body. When the probe has been safely and precisely placed in position, radio-frequency energy is activated to "turn off" the nerve endings. This process is called basivertebral nerve ablation.
Chronic pain is communicated through the central nervous system. The basivertebral nerve is the root of a pathway for many individuals experiencing chronic back pain. This nerve is accountable for sending pain signals from the vertebral superior and inferior endplates. By ablating this nerve, the Intracept Procedure prevents pain signals from reaching the spinal cord. This stops those painful signals from making their way up to your brain, where we perceive pain.
This procedure fills a void that has been needed for some time. People who suffer from painful lumbar degenerative disc disease do not usually get relief from surgical fusion. Steroid injections are good for sciatica or painful facet joints, but do not usually help for low back pain resulting from endplate degeneration and degenerative disc disease. Basivertebral nerve ablation is uniquely positioned to help these patients.
The Intracept Procedure is an outpatient procedure and is truly minimally invasive. It takes about an hour to perform and requires no hospitalization. This makes the rehabilitation period fast, allowing you to get back up and running with your day-to-day responsibilities. It is free of implants while still preserving the structure of the spine. There are very few limitations to what a patient can do after the procedure is completed. Additionally, many patients have reported pain relief almost immediately.
Austin Interventional Pain Is Here for You
Austin Interventional Pain is one of the only specialists offering this procedure in the Austin area. Patients who have successfully undergone this procedure have been happily surprised at how effective and immediate the transformation has been for them. Austin Interventional Pain is here for you. We are committed to seeing your chronic low back pain eliminated. Contact us today if you would like to find out whether the Intracept Procedure could be right for you.
For more information or to set up a consultation to see if the Intracept Procedure is right for you, contact us online or call us directly at (512) 400-4195.